REGENCY PACKAGE
Experience the luxury of the Regency Package at the Princess Manor.
This elegant 5 hour package includes a full cocktail hour with dinner service.
Our courteous and professional staff is on hand to tend to all your needs. As part of the Regency Dinner package, your guests will be served appetizers and choice of entrées.
Relax and enjoy the warm ambience underneath our custom-made Bohemian crystal chandeliers.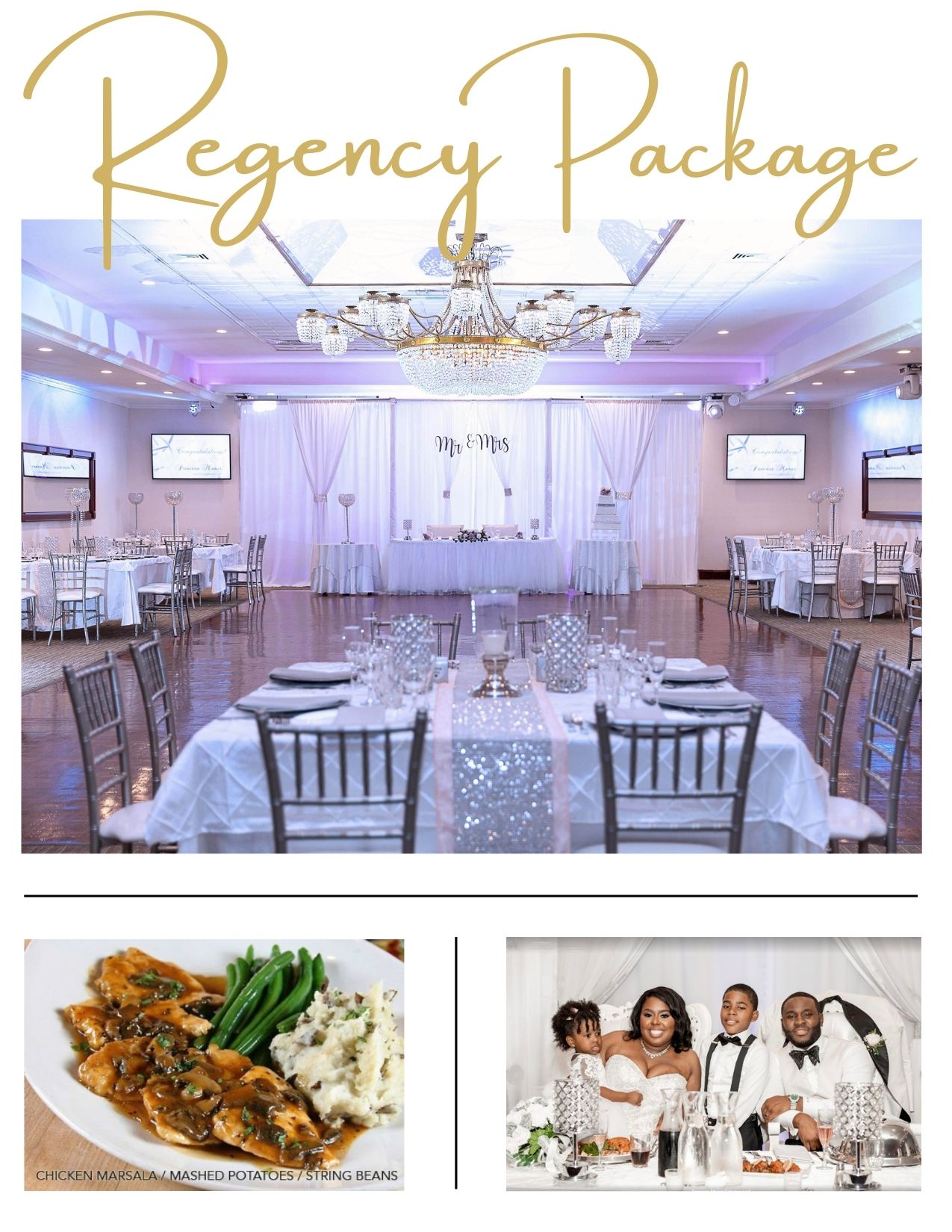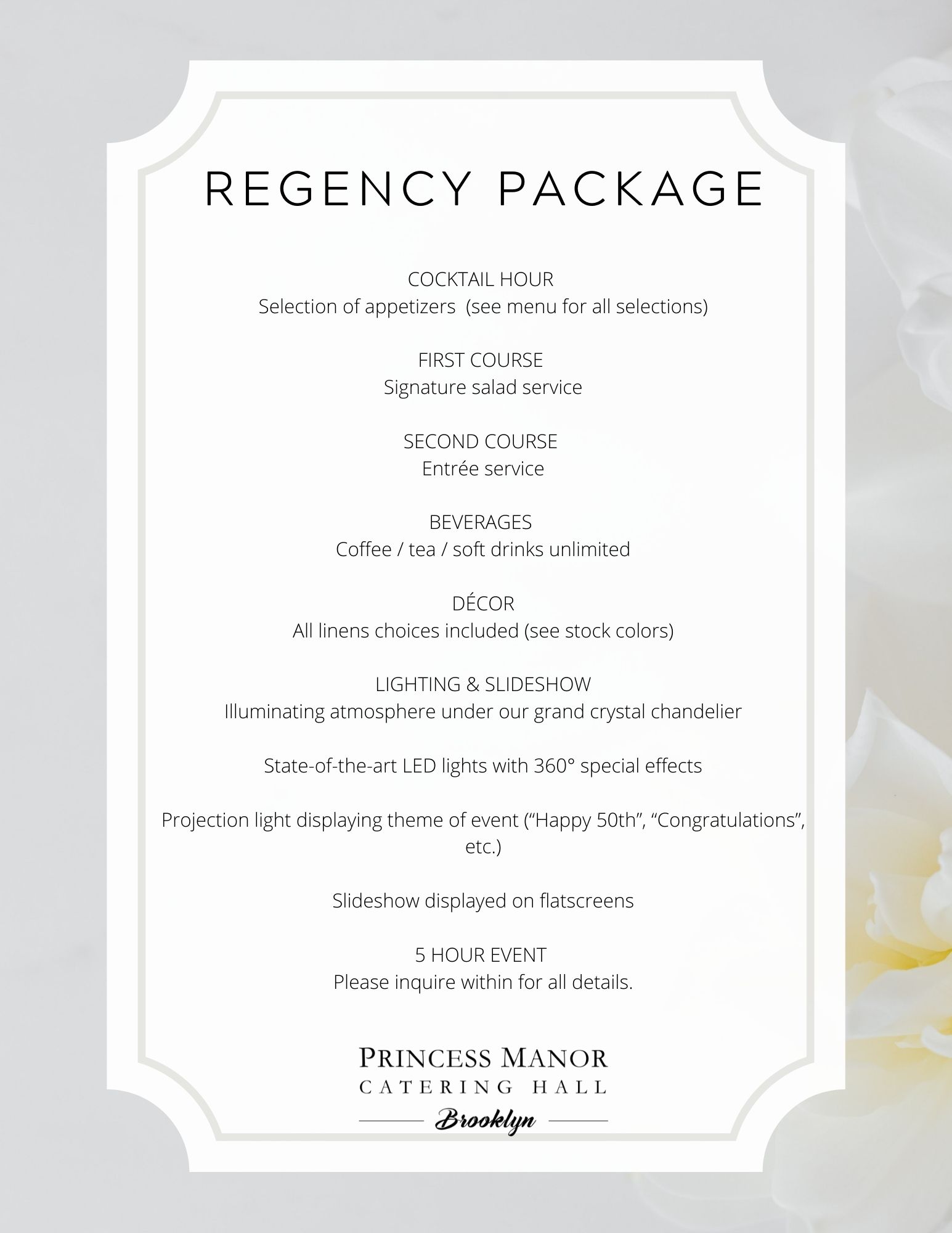 CONTACT US
Event planning can seem overwhelming, even to the most experienced client! Our goal is to do the work for you, so that you can relax and enjoy your special celebration. Contact us to schedule a tour and discuss all details.
EMAIL US
Celebrate Every Occasion
In Style.