APPETIZER PARTY PACKAGE
Set the atmosphere for a great vibe as your guests relax and enjoy a fun evening out. The Princess Manor Appetizer Party Package features passed tray service and party platters. While our staff is greeting your guests, they will mix & mingle and light up the dance floor. This package is a superb way to celebrate lots of milestones – birthdays, anniversaries, corporate events, and more. We'll make sure your Appetizer Party Package is an event to enjoy and remember!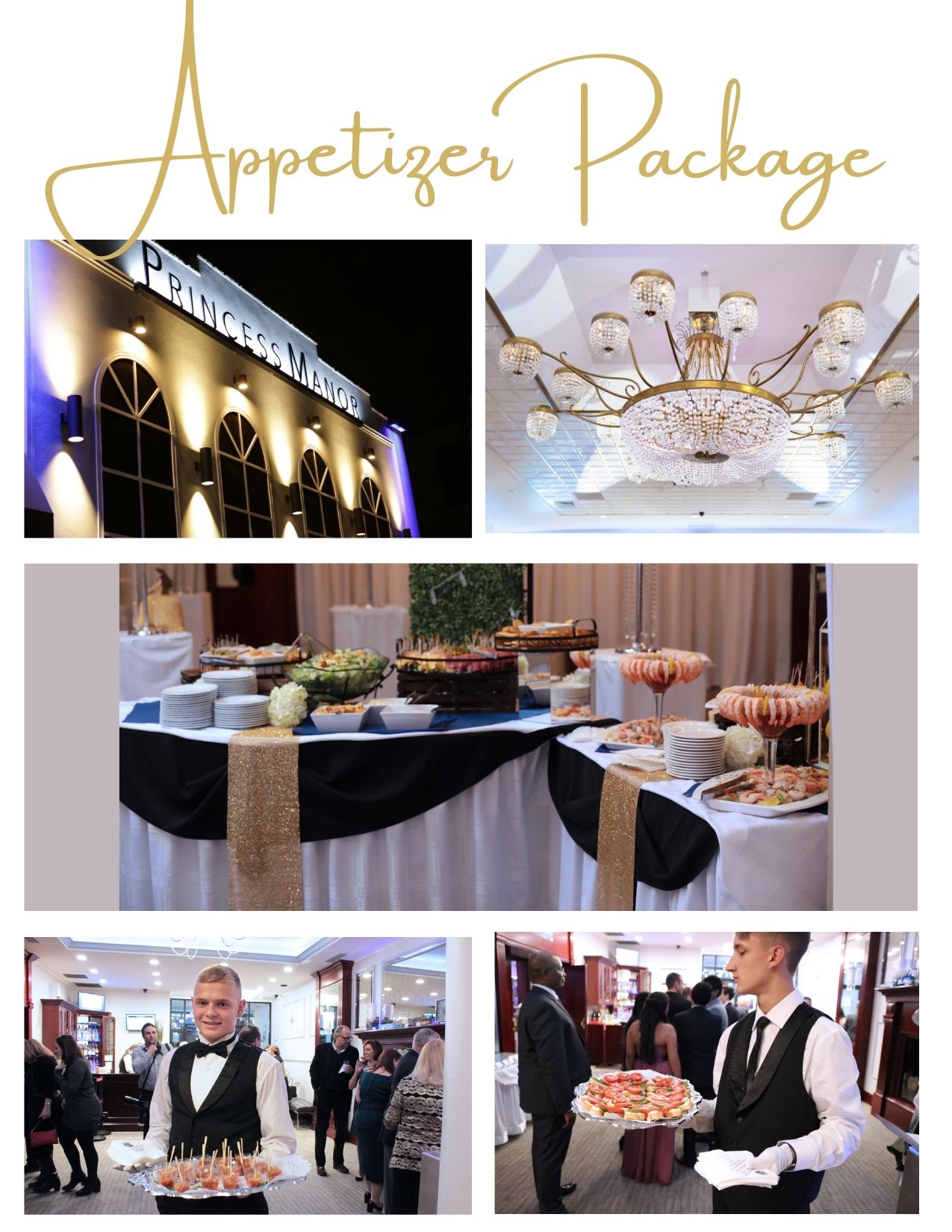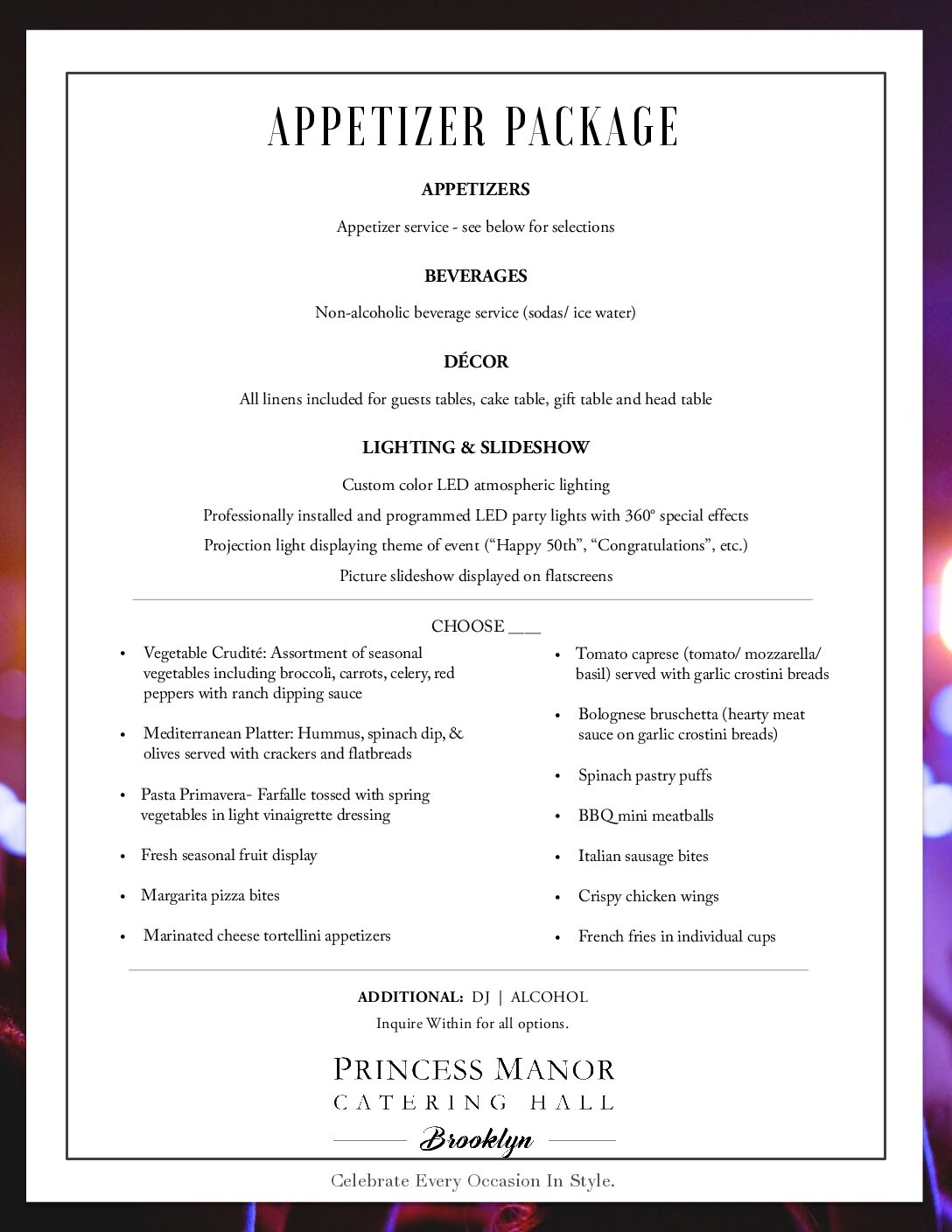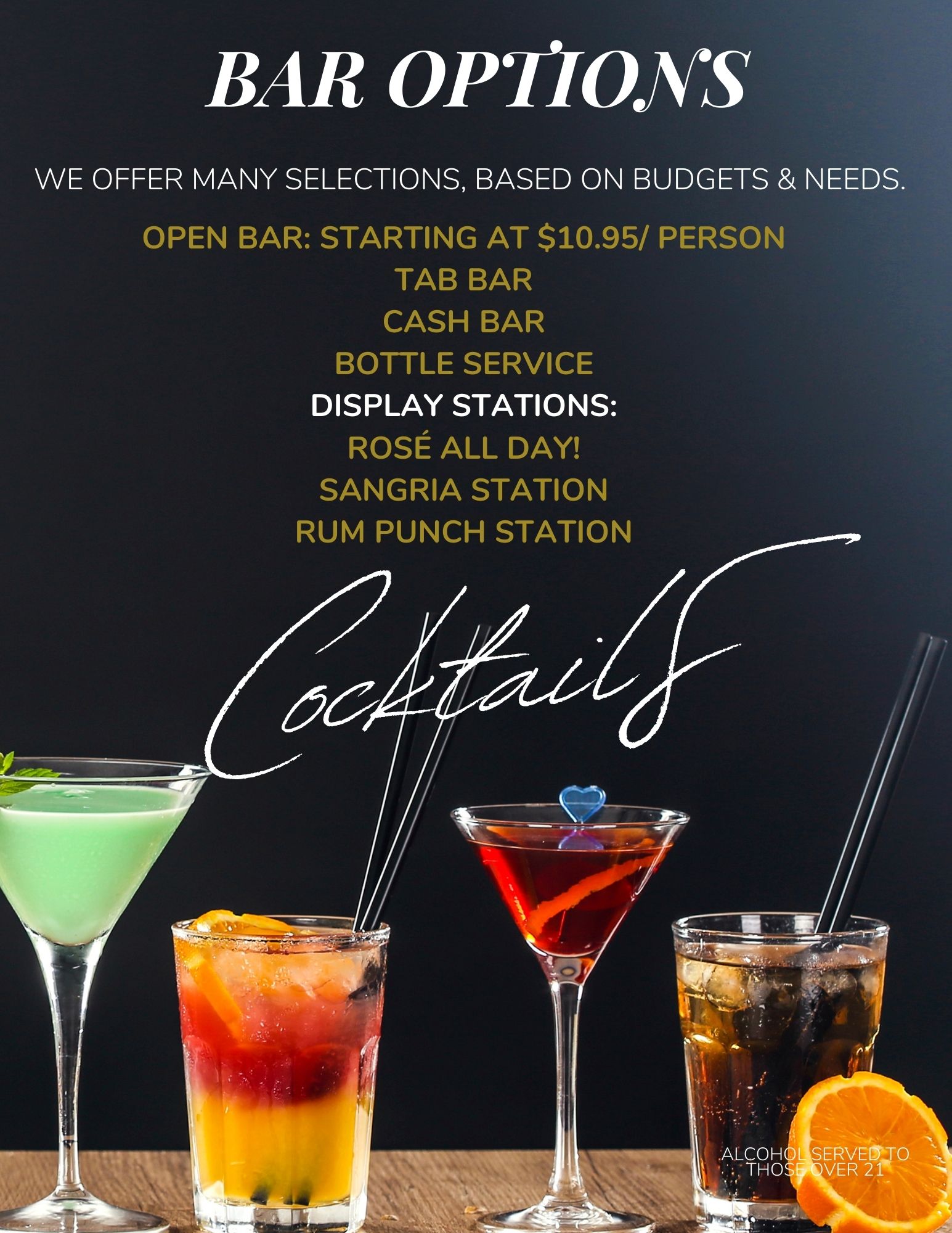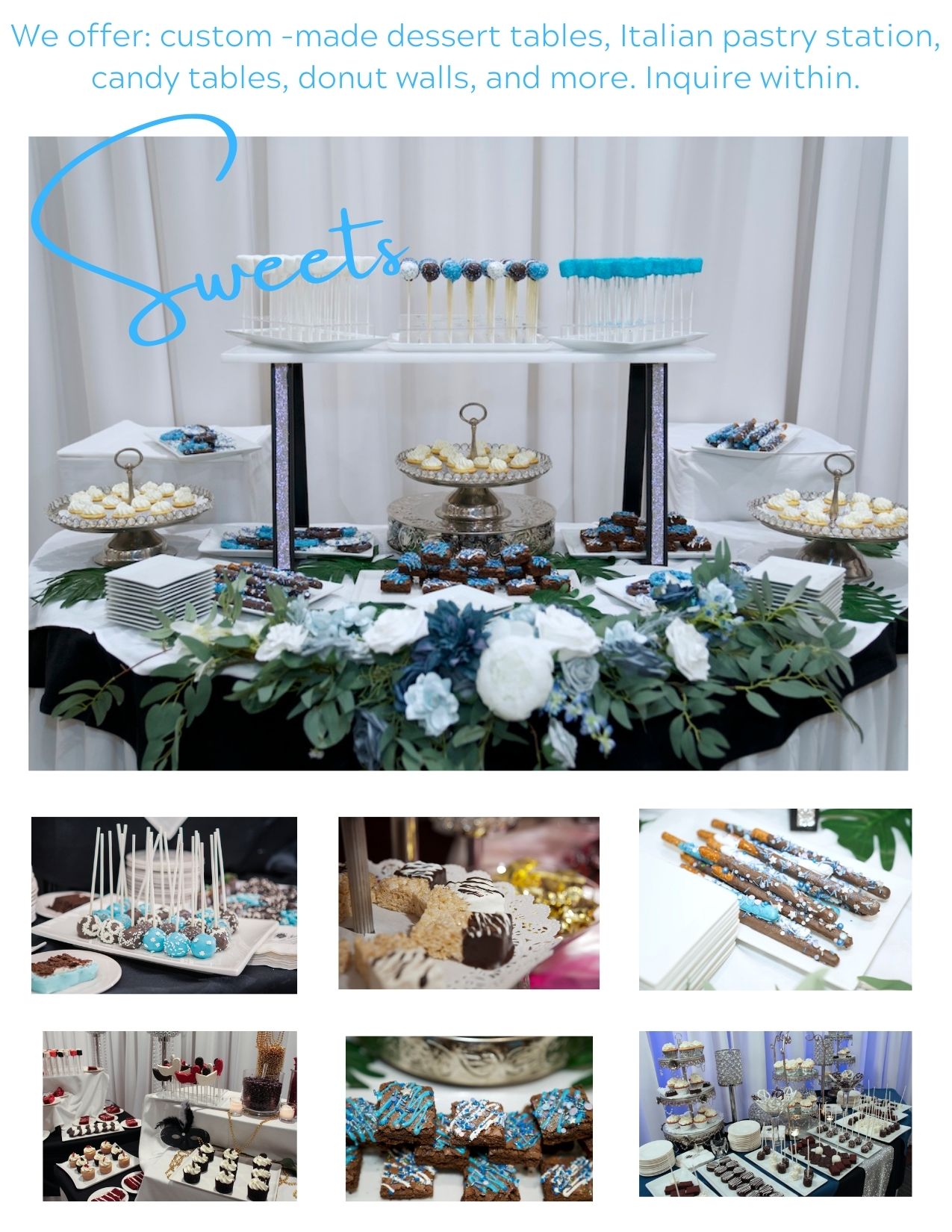 CONTACT US
Event planning can seem overwhelming, even to the most experienced client! Our goal is to do the work for you, so that you can relax and enjoy your special celebration. Contact us to schedule a tour and discuss all details.
EMAIL US
Celebrate Every Occasion
In Style.